A quick history lesson: the bidet was created in France in the late 17th century, and although it's certainly not a device that can be seen in every bathroom (it's still quite a strange thing here in South Africa), it's quite common in Europe and high-class hotels. 
But that doesn't mean that you can't be privy to your own little bidet in your modern bathroom, right? Of course not, and to get you inspired and show you how it can fit in with the rest of your bathroom's style and appliances, we've taken it upon ourselves to collect these 10 examples…
1. One hardly notices the extra appliance in this bathroom due to its soft earthy palette and that eye-catching backsplash of warm hues.
3. See how it doesn't take up too much space? Think of it as a second toilet in terms of legroom (not usage, obviously).
4. We love how the grey concrete tiles and timber shelf add a touch of rustic contrast to these modern fittings.
5. On the other hand, a creamy colour palette can also work fantastically well to make your toilet and bidet melt into the background.
6. No one is saying they have to be right next to each other, right?
7. What an elegant touch this marble wall- and floor design is!
8. Less is certainly more with this subtle design – you hardly even notice the two little fittings against the wall.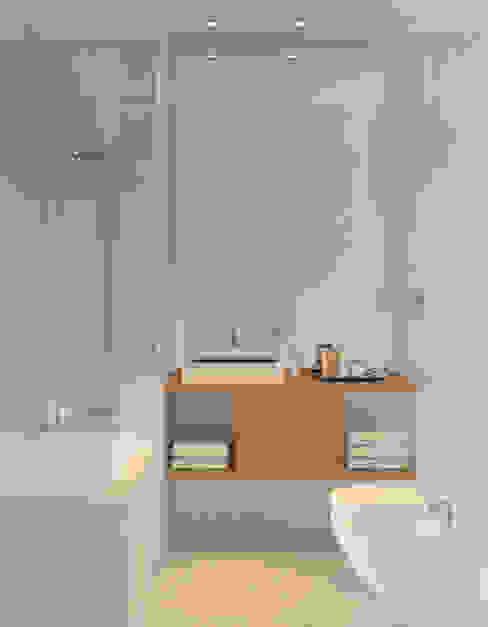 Bathroom 1
Lagom studio
9. Since we see the bidet as a new thing, this bathroom design (with its futuristic-like lighting) is certainly becoming.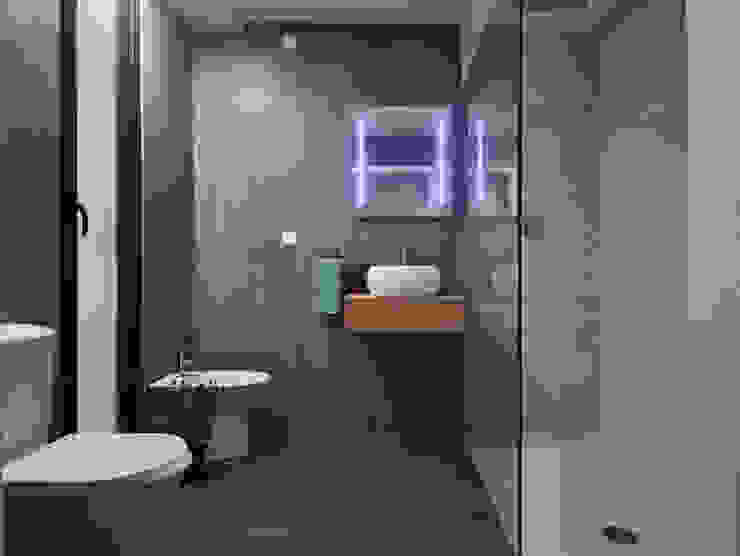 Casa modular
ClickHouse
10. Last but not least, a graceful look of off-whites and earthy hues – subtle, yet definitely stylish.
Since we're already in the bathroom, we might as well take a look at these 25 great ideas for your shower.